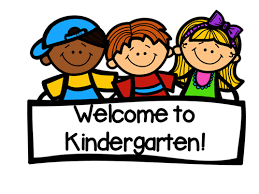 Welcome to Fernwood Elementary
Dates to Remember
Kindergarten Tour Dates:
Come to see the Fernwood campus and learn about Kindergarten at Fernwood. Please choose from one of the following tour dates and RSVP by clicking on the date below:
· Kindergarten Tour # 1 – March 12th @ 2:00-2:45 pm in the cafeteria
· Kindergarten Tour # 2 – March 17th @ 2:00-2:45 pm in the cafeteria
· Kindergarten Tour # 3 – May 12th @ 5:45-6:30 pm in the library
Other Dates to Remember:
July and August: Our amazing PTSA will have playdates for kindergarteners to have a chance to meet each other. Please watch their website for dates and times. Fernwood PTSA: http://fernwood.ourschoolpages.com/Home
Mid August: You will receive a welcome letter from our principal in the mail around mid August. In this letter you will receive information regarding the WA Kids program. Use this link for information on the WA Kids program.
The last week of August :
· From the Transportation Department: Transportation will post a link on their website for school bus stop locations and times. No need to sign up for transportation. Please enter your address to find out your information.
· From Fernwood: We will have a Supply Drop off the week before school starts. This is an opportunity to bring in school supplies, find your students classroom and meet the teacher: Attendance is staggered by last name: A-L 2:00-2:30, M-Z 2:30-3:00 pm. The PTSA will have popsicles for students.
The first week of September: You and your student will attend a brief meeting with the teacher for the WA Kids program at the day/time you signed up for. Kindergarteners will have a staggered start date for their first day of school. You will be notified of the start date when you sign up for the WA Kids appointment.
Fernwood Elementary website: https://fernwood.nsd.org/